About Us
ecoLinen is founded on sustainability, quality and the health and wellbeing of our family, friends and clients. We produce the highest quality bed sheets and bedding with some of the purest fabrics available in the world today. 
Our company, and its commitment to ongoing sustainability and environmental sensitivity are the heart and soul of everything we do. This means we cannot help but be intimately involved and accountable for all aspects of our product. 
We have relationships with the cotton growers on the ground in India, those that harvest and sort our crops, our production house, our packaging and the way we bring what we do to the market. 
We are committed to unmatched craftsmanship with cotton that is simple and natural with attention to every detail. 
We have pledged ourselves to creating a sustainable product that offers a long lasting solution to the current cotton industry protocols – the fact that it is completely luxurious is a bonus – and we are committed to you, as our buyers and clients, who tuck themselves in at night knowing their bedding is one less thing they have to worry about.
Meet our Founders
Tim and Jen are the hearts and minds behind the important work of ecoLinen. Both nature loving New Zealanders, now living and working out of the beach and bush culture of Sydney's Northern Beaches. They are genuine and earnest in their desire to bring change and innovation forward in the cotton industry. Writing, speaking and presenting on cotton transition all around the world. Tireless workers for the environment and people who live close to their values in all that they do.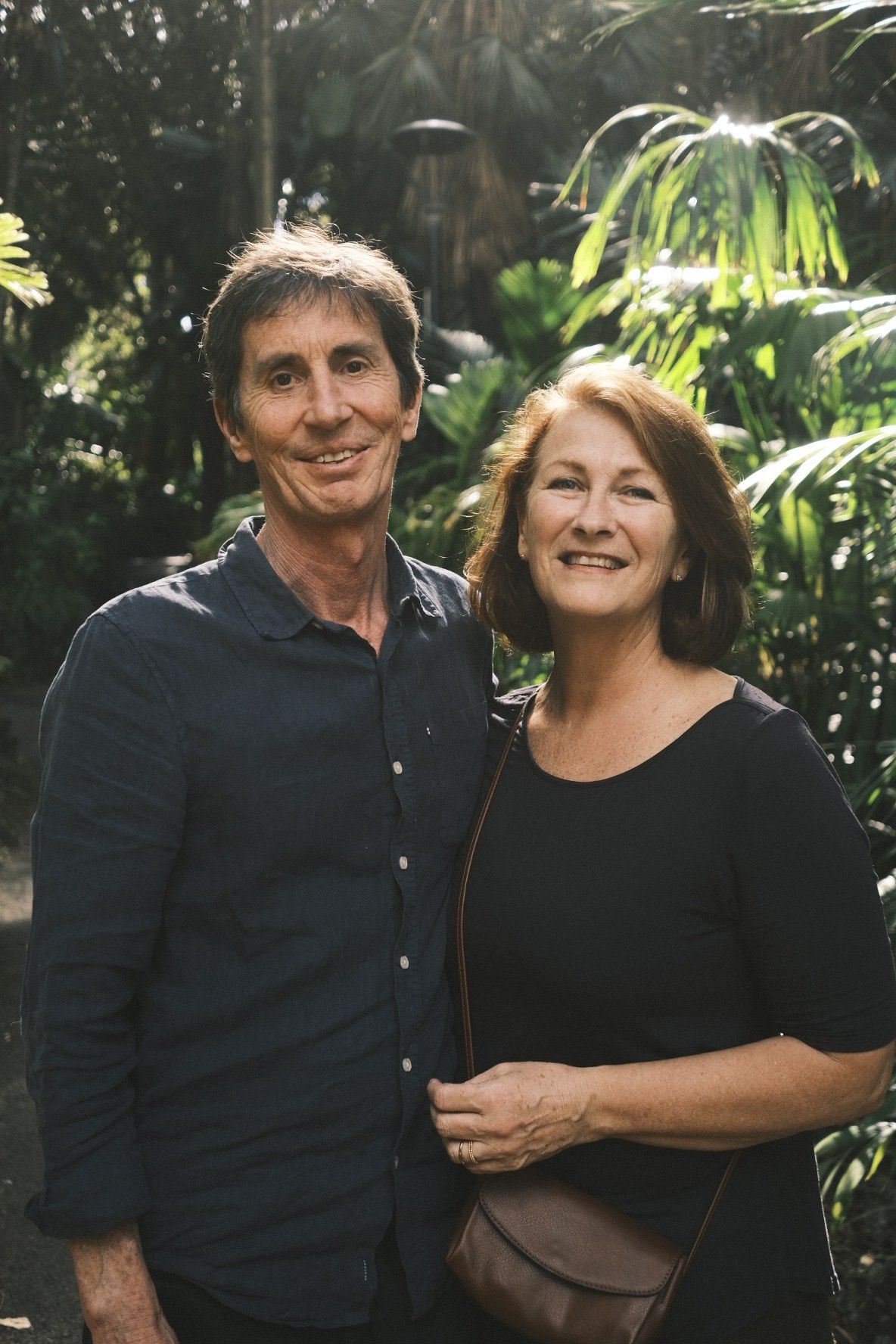 Tim and Jen Ower
Tim is a passionate environmentalist and humanitarian who saw first hand the impacts of a toxic textile industry while travelling through Pakistan and India in the 90's. Tim, who has been sourcing textiles for over 35 years, takes the health of the farmers and mill workers as seriously as he does the clients and customers of the ecoLinen ranges and is committed to seeking better ways to source, process and deliver textiles globally.
Jen is the human face of ecoLinen, generous, soft hearted and level headed. Jen brought her interior design, sales and admin background forward to manage the ins and outs of ecoLinen - your order will pass through her loving hands - as well as maintaining the website, and keeping the company relevant and, despite its success, close to the ground.
Fair prices

We control the entire process – from farmers to delivery to you. Therefore we keep our costs as low as possible and don't need to pay all the agents along the way. We offer high quality products with lower markups. That's how we deliver Luxury for Less to you.
Looking out for each other

In recent decades the cotton industry has been self-destructing as farmers were sold genetically modified (GM) cotton seed. Promised higher cotton yields and greater profits, in reality the farmer is now exposed to more chemicals than ever before and returns less profit. Mono-cropping is acceptable on GM seed farms exposing the farmer to further economic hardship when the weather turns and the crop fails. The big national retailers and global brands now own the majority of the market pushing their own brands and private labels to increase their profits, reducing competition and sustainability. This is why we are part of the GOTS certification process – delivering sustainable farming practises and a safe work environment for all people involved throughout the supply chain. From our farmers to factory workers, we know that they are treated fairly, are paid correct wages and have the best resources and education for today and the future.