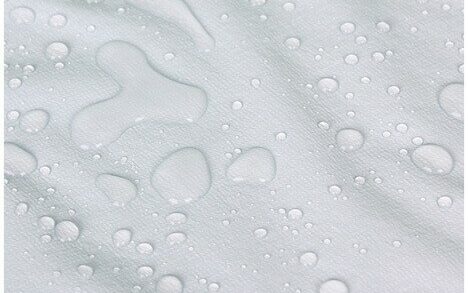 Home management fact sheet –
for how to reduce unwanted Allergens in the home
7 ways on how to reduce unwanted allergens in the home | Respiratory and skin allergies can be soothed and supported in the home with some simple, natural, common sense adjustments to what you are already doing.
Common skin allergies
Hives, contact dermatitis, plant allergies, insect sings, sun/UV, cosmetics
Common respiratory allergies
Seasonal reactions, hay fever, mould and pollens, dust mites, pets, airborne toxins eg. tobacco smoke
Our bedroom environment is one of the most important to get right,
it's the front line of our allergy defence protocol:
Bedding
Replace all bedding with organic cotton or Tencel including bed sheets, quilt covers and pillowcases
Replace all quilts with natural wool inside/bed covers with organic cotton or Tencel
Purchase a hypoallergenic pillow
Place a sturdy, zip up dust mite cover/protector over your mattress
Flooring
Replace carpets with hard flooring where possible
Use low pile washable rugs on the floor
Vacuum and steam mop 1-2 times a week
Regularly replace the vacuum filter
Furniture
Minimise cloth or soft upholstery in the bedroom esp bedheads
Remove dried flowers, straw decorations or soft wall hangings
Use washable window coverings such as light curtains or blinds that can easily be wiped down
To reduce the populations of mites – Wash:
Wash all bed sheets and bedding at least weekly in a hot wash
Sun dry your laundry wherever possible
Wash all children's soft toys regularly
Use a natural laundry detergent – see our recipe below
To avoid mould and deter mites – Air
Regularly air the quilt or bed covers/protectors that are harder to wash including blankets
Open all your windows daily. Even in winter
Vent your clothes drier out a window
Air and/or vacuum your mattress regularly – even if you use a mattress cover/protector
See our mould management natural recipe below
To keep allergens away from your skin – Cover
Invest in a quality hypoallergenic mattress cover/protector
Use organic cotton or Tencel sheets as a safe barrier between your skin and your mattress, bed covers and pillows
Homemade cleaning products that won't irritate:
This is to reduce allergens in the home…..
All purpose cleaner
Mix 1/2 cup white vinegar with 1/2 cup water in a spray bottle. Add 3 drops each of lemon and tea tree essential oil.
Laundry detergent
Grate one bar of Castile soap into a pot of boiling water. Add tablespoon of baking soda and 5 drops of lemon essential oil.
Floor cleaner
Combine 1/4 cup biodegradable dish detergent and 1/2 cup vinegar to bucket of warm water
Mould management
1 cup vinegar and 5 drops of peppermint or clove oil
Shopping list:
Castile soap, bar or soap
Bulk vinegar
Bulk baking soda
Spray bottle
Essential oils; lemon, peppermint, tea tree and clove